Nashville Garage Doors - About Us
Nashville Garage Door is the leading garage door service in Nashville TN, and we would like for you to join our ranks of satisfied customers. Nashville Garage Door has been meeting the needs of home owners and businesses for a number of years now, and our loyal customers know we get the job done right and we do it a price that is affordable.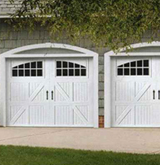 Nashville Garage Door has operated on the premise that customers come first from the very beginning, and we have worked to instill in every employee that our main goal is to provide superior service and exceed the expectations of every customer seeking garage door service in Nashville TN. For all of our residential and commercial garage door customers we provide a 100% Customer Satisfaction Guarantee on all garage door services, parts and labor.
Professional and Knowledgeable
As a locally owned and operated business Nashville Garage Door understands the need for quality and affordability in these hard economic times. Every employee of Nashville Garage Door is an experienced garage door technician fully qualified to work with all garage door types, and their moving components. We have always worked one on one with our customers to design a custom plan for all of their garage door needs, and we never treat our customers like they deserve less than the best.
Every technician at Nashville Garage Door has the experience that gives them the knowledge to work with, install, repair and service garage doors, locks, damaged sections, rollers, rails, openers and springs. We can work on the delicate parts of a motor and have I running smooth and quiet in no time, and the team we will send to your location will always arrive on time and stay till the job meets your expectations.
Working with our customers so closely ensures every detail is to their best interest in regard to the operation of their garage door, the way it looks, and the way it protects their property. When you want someone who will listen to you about your garage door problems, then give Nashville Garage Door a call
One of the biggest reasons Nashville Garage Door has stayed in business is due to our dependable service, the integrity of our staff, the quality of our products and the complete attention to every detail we provide on every job, and our full commitment to the safety and security of not only our customers property but their family and employees.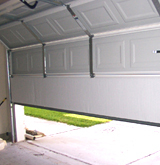 Nashville Garage Door does not offer empty promises; when you call us you are guaranteed to receive our full professional assistance for any garage door service we offer. No matter how small or large your garage door problem or question is, come to us, and see why we are considered the premier garage door business in Nashville TN!
Call Nashville Garage Door today, or contact us here on our website, and we will respond with the information you need, and that includes a free consultation.