Nashville Garage Doors - Roll-Up Gates Services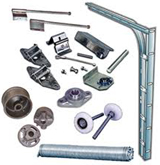 Nashville Garage Door offers an extensive list of repair services for roll-up gates and their assemblies, openers, motors, and springs. Offering full service roll-up gates repair in Nashville TN, 24/7 means we are ready when you need us the most. If your roll-up gates drops in the morning and will not open, give us a call, if you hear a loud bang when you close the roll-up gate at night after work, give us a call and let us provide a free consultation for your exact roll-up gate problems. Nashville Garage Door is always ready to roll when you call, and we always arrive in 30 minutes or less on every call for roll-up gates repair in Nashville TN.
When you call Nashville Garage Door for your roll-up gates repair service or problems we can have a team to your home or business at the time you request. For emergency commercial and residential roll-up gates service, we have a fully operational response team ready to go at a moment's notice 24 hours a day, seven days a week.
Professional Repair Service
The team of technicians at Nashville Garage Door are people you can trust around your property; everyone has been fully vetted by the local and state authorities in order to meet the requirements set down by not only the insurance companies but our strict background checks. You can ask to verify any type of bonding, certification or license each employee carries.
Roll-up Gate Repair Can Be Dangerous-Let Professionals Do The Work
Nashville Garage Door has the knowledge to assess your roll-up gates issues and make the determination about the level of garage door repair you may need, and we offer a free estimate and consultation before we begin.
We can tell you if what you believe you have is a broken roll-up gate that needs replaced or simply requires a new torsion or extension spring installation, or possible a money saving repair of an old spring. Nashville Garage Door experts has performed roll-up gates repair numerous times, and we know the inherent dangers they hold. We know the proper way to address the roll-up gates spring repair, and want all Nashville Garage Door customers to call us before they ever try to adjust a malfunctioning or broken spring themselves.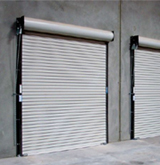 Nashville Garage Door does not offer empty promises; when you call us you are guaranteed to receive our full professional assistance for any roll-up gates service we offer. No matter how small or large your roll-up gates problem or question is, come to us, and see why we are considered the premier garage door business in Nashville TN!
Nashville Garage Door only works with the top manufacturers of roll-up gates, garage doors, assemblies, motors and hardware. Nashville Garage Door customers can rest assured that we will always have what they need when they call for any type of commercial or residential roll-up gates repair service. Call Nashville Garage Door today, or contact us here on our website, and we will respond with the information you need, and that includes a free consultation and free estimate for any cost.